Digital Filmmaking, News and world Wide Notes
Digital Films, News and Notes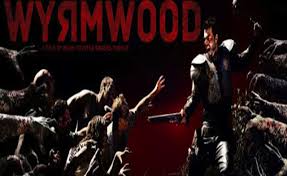 This post will catch you up on some of the great film making that is going on in the micro budget film making world. Some are digital films shoot on dslr cameras and at least one is an iphone film.
First up is the full length release of Conrad Mess's grand film making experiment on shooting with an iphone 5. This film maker is showing the world that anything is possible with an iphone. The plot and visuals are top notch. Sit back and enjoy The Other Side.
Next up is an 8 minutes teaser from the movie Wyrmwood. Perhaps the most impressive trailer for any horror film I have seen during the last year. I have tried to get an interview with these guys and maybe someday I will.
The last thing I would like to share with you on the subject of micro budget film making is this short Found footage film. Found footage is a subject that I am writing a book on and this film will be featured in that book. A great job, from a great young film maker. The name of the short film is Jessie's Girl.
Jessie's Girl from Amanda Forehand on Vimeo.
That is it for today. Please take a moment to share this post on your facebook or to pin any of the content here to your Pinterest. Thank you a good luck with your film making.
BONUS FOOTAGE::::
This is the trailer for a big budget film, but I am a huge fan of the film maker, he shoot Brotherhood of the Wolf and this remake of the french version of Beauty and the Beast looks great. I love big budget film, but they do not make many good ones these days. So when I see one that may be special I get excited.